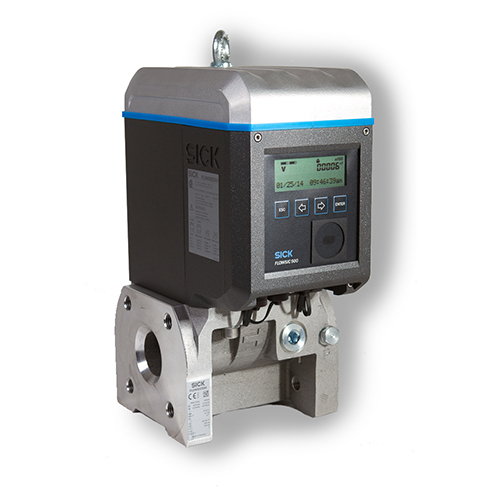 FS500
The cutting-edge technology for ultimate measurement accuracy: the new ultrasonic compact gas meter FLOWSIC500 from SICK enables highly accurate measurement in natural gas distribution. Due to its lack of mechanical moving parts, the FLOWSIC500 is a rugged, dependable and low maintenance device - allowing for a significant reduction in operating costs. It is overload-proof, accurate and monitored by an intelligent diagnostics system. Recalibration is simple and straightforward by replacing the cartridge. The FLOWSIC500 can easily be integrated into existing measuring stations. The FLOWSIC500 operates either on battery power or AC power with battery backup. It complies with all relevant standards and regulations. When utilized in transfer and measuring stations, FLOWSIC500 ensures a continuous and blockage free gas supply.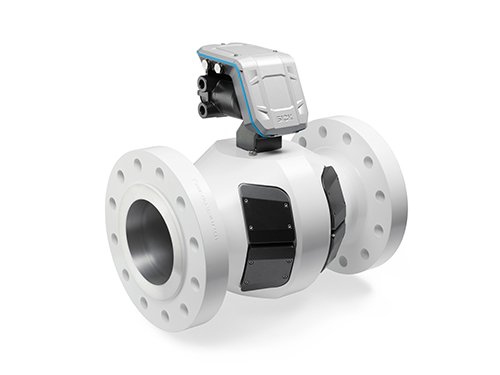 FS600 XT
Each of the ultrasonic gas flow meters in the FLOWSIC600-XT product family has been designed for custody transfer applications and fulfills the requirements of all the common national and international standards. There are four device versions to choose from to meet specific gas flow meter performance requirements. Determining which one to use varies, which is why our performance-oriented classification of the FLOWSIC600-XT, -XT Forte, -XT 2plex, and -XT Quatro is the ideal first step in ensuring there is a focus on the task at hand and customer requirements, allowing a unique solution to be provided. All of the FLOWSIC600-XT versions can be installed with ease into any custody transfer measurement application with a nominal width of between 3 and 48 inches, and they can also be conveniently connected to all of the most popular flow computers on the market.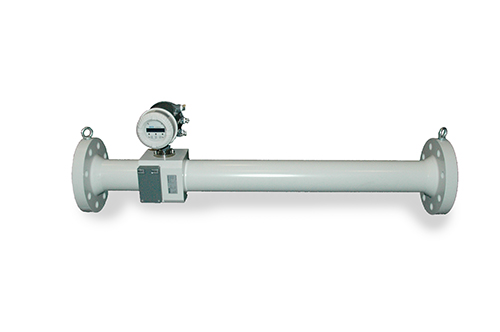 FS600 DRU
Ultrasonic meters provide several advantages over differential pressure meters such as improved rangeability, a higher turndown, no calibration and valuable diagnostics. The FLOWSIC600 DRU, an innovative dual-path ultrasonic meter is tailor-made for upstream and gathering applications. Specially adapted sensors and path layout combines the benefits of a FLOWSIC600 with an unmatched reliability and robustness for upstream conditions. The integrated 10D upstream piping allows for high measurement accuracy even without high-pressure calibration, resulting in faster ROI due to the lower operational costs of a virtually maintenance-free meter.