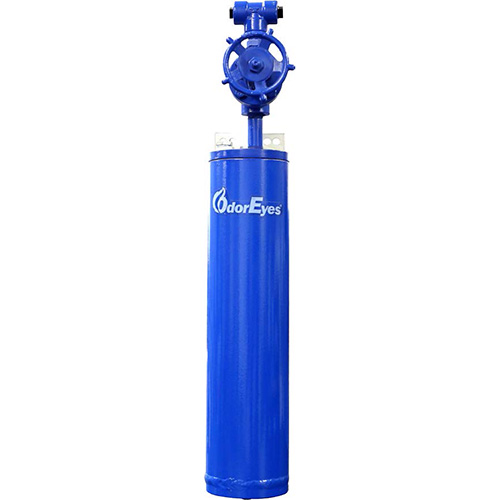 Welker Farm-Tap
The Welker® OdorEyes® FTO provides a safe and effective way to odorize natural gas in low flow applications.
Features
Effective natural gas odorization in low flow applications
Designed for easy installation, operation, and maintenance
Benefits
Cost effective
Ease Of Use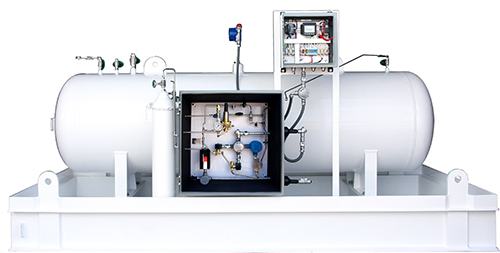 EcoSystem
The ECOsystem™ is an odorization solution engineered for locations with a regulated pressure drop in natural gas pipelines. Each system is uniquely designed to accommodate most pipeline flow rates and pressure ratings at each individual site. For cold climate conditions, an optional heated enclosure is available. The heater helps prevent freezing by mitigating the Joule-Thomson effect at the regulator. As long as there is a regulated pressure differential, the ECOsystem™ will properly odorize natural gas in pipelines.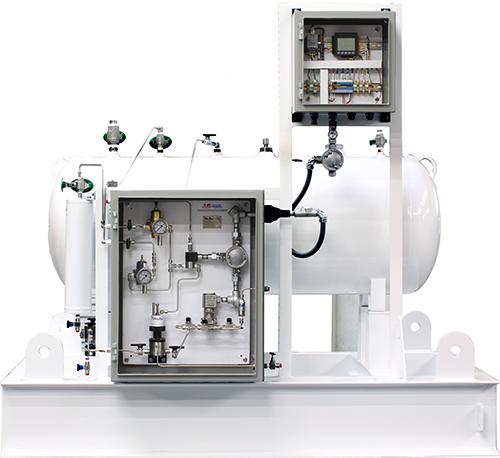 Acculine Injection Odorizer
Use the Accu/Line System for high volume and high pressure liquid odorant injection applications. A liquid flow meter monitors the injection rate to keep adding the appropriate amount of odorant whenever pipeline flow velocity changes. Add multiple pumps to this system to support high flow rates or to inject multiple pipelines simultaneously. Once the system is installed, you can remotely monitor odorant level, actions performed, and warning alarms by interfacing with the included Programmable Logic Controller (PLC).
Key Features
Automatically adjusts injected odorant to match pipeline flow rate
Remote monitoring and communication with Ethernet, Modbus, or cell/phone modem
Inject odorant into two nearby pipelines from one system
Audit data is constantly backed up to an SD memory card